Nortest Analytical
"The Quality People"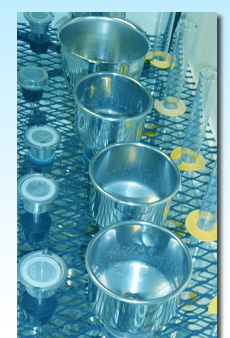 Certified Water Analysis
About us...
At Nortest Analytical, we strive to provide our northern Arizona clients with:
Quality Water Analysis
Reliable Water Analysis
Fast Water Analysis
Local Laboratory Convenience
Certified Water Operator Consultation
Water Technician Field Services
Nortest is an Arizona Department of Health Services (ADHS) licensed laboratory. Nortest participates fully in the annual DMRQA performance testing study required by the EPA for most of our NPDES permit clients. DMRQA Certification, Licensure and Proficiency reports are available upon request.
As part of Western Technologies Inc., Nortest Analytical has long-term stability and an outstanding reputation as "The Quality People".
Certifications/Licensure/Proficiency Reports
Adobe Acrobat Reader© is required to view the .pdf reports in the list above. Visit www.adobe.com to install a free version of the reader.
You can download a report by selecting "file", "save as" when you have it open in Adobe Acrobat Reader©